We often encounter such problems: good things can not be used when they are not used for a period of time. The use of electronic crane scales also encountered the same problem: Why did the electronic crane scales remain in place for a period of time, but how can we not use them now?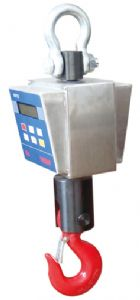 Here's why you don't notice anything after booting:


1. When using a dry (accumulator) battery, check whether the voltage of the dry (accumulator) battery is sufficient. If the voltage is insufficient, replace the dry battery (battery, please charge);

2, using ADAPTOR who will be connected to the electronic scale ADAPTOR output pull out, and then install the battery, if you can boot, that is damaged ADAPTOR, need to be replaced;

3, the electronic hanging scale fuse is bad;

4, switch or button is damaged;

5, electronic crane scale does not work may also be a failure of electronic components.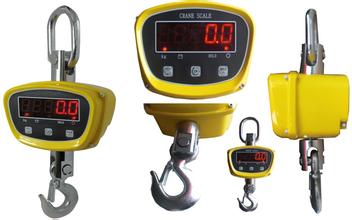 Therefore, it is best not to use the electronic crane scale for a long time, so as to avoid damage to the electronic crane scale.

ZHEJIANG XINYI INTELLIGENT DRIVING TECHNOGLOGY CO.,LTD manufacturing Electric Riser Desk, Electric Sit Stand Desk Converter can offer several health benefits for the body such as increasing blood flow, adjusting posture and reducing physical pains, fatigue and lethargy. The top tier is designed to support dual monitor. And inserted groove lets you prop up tablets and smartphones for viewing while relaxing. The stylish and elegant design makes Electric Desk Converter also become a great decoration in home.

Are you often suffering from physical pain and eye strain while working long at your computer workstation? If so, come and get this electric height adjustable standing desk!

· Ergonomic sit to stand desk and two tier design reducing fatigue and lethargy

· 43" spacious table top workspace able to hold 2 monitors

· Built-in groove for holding smartphones, ipads and android tablets

· Heavy duty metal frame with large load capacity

· Electronic motor lifts from 6" to 22" only using one hand

· Stable up and down with few noise

· Simple assembly required
Key Features
· Sit To Stand Desk Design:Don't be constrained by your chair. Our electric standing desk allows you to adjust your working posture to reduce fatigues: Adjusting from 6 inches to 22 inches high, you can choose to sit, stand, and give your body best actions to achieve the healthy balance while continue to work in perfect comfort.

· Smooth & Easy Adjustment:This stand desk power riser is designed to be adjustment in the way of pressing electric buttons to proper comfort level: Single-handle adjustment design makes it easier to safely adjust the height of the desk: You never need to use two hands or extra force.

· Spacious Working Area:43" table top surface was offered by this adjustable standing desk riser, giving plenty of space fit for dual monitors, digital devices and other office products without taking up too much space in your home or office: Insert small groove help to holds smartphones, ipads and tablets when customizing your work.

· 2-tier Design:With two tiers, you will have enough space for all of your cool gadgets by using our adjustable power desk converter. Besides the wider table top, a removable keyboard tray comfortably positioned below the work surface for healthier wrist position:The extending keyboard deck holds keyboard and mouse side-by-side and raises with the table in sync, creating a comfortable working space.

· Versatile Workstation Standing Desk: You can use this sit to stand desk for a variety of activities such as working, reading, drawing, eating, and studying: Suitable for any home and office computer station: Enjoy the activities in a comfortable position and environment without feeling pain on your bod.

Standing Desk Converter,electric standing desk converter,Electric Standing Desk Converter

ZHEJIANG XINYI INTELLIGENT DRIVE TECHNOLOGY CO.,LTD , https://www.xinyiactuators.com