On January 6, the Yuchai 16VC engine was successfully ignited in the laboratory of the Engineering Research Institute, and the first shipboard prototype of Yuchai 16VC was successfully developed.

This engine has a "V" shape, 16 cylinders, displacement of 105.6L, rated power of 2000 ~ 2400kW, speed of 1500rpm, minimum fuel consumption ≤ 200g / kW.h, mainly used for land power generation stand-alone and ship host. 16VC engine one cylinder and one electric control unit pump, advanced technology; the intake pipe is arranged on both sides, the exhaust pipe is arranged in the middle, the proximity is good, and the outlet pipe, intake pipe and exhaust pipe adopt segmental design, manufacturability it is good.

According to Huang Yongzhong, deputy general manager of Yuchai's shipbuilding business unit, this prototype is another research and development achievement of Yuchai in the field of high-speed marine electric single-machine, which fills the blank of high-speed ship-powered single-machine power of Yuchai headquarters. Previously, Yuchai's shipboard power was below 1650kW, which was restricted in the high-powered high-speed shipboard market. The 16VC engine's rated power is above 2000kW, which will be a strong driving force for Yuchai to develop the shipbuilding market. .

Looking at the high-speed engine running at high speed, Muping said with pleasure that Yuchai has set a goal of selling 100,000 units of electric power for three years. The organization adjustment and resource integration of the ship's power sector have also begun. The electric R&D personnel successfully developed the 16VC engine at this time, which is a great encouragement for all the ship electricians, and is of great significance to the future development of the shipbuilding sector.

PD Toys plastic Co., Ltd is OEM & ODM manufacturer of inflatable products in the mainland of China with more 17 years of manufacturing experience. products ranges are Inflatable Toys, inflatable pools, inflatable pool floats, towable tubes, Air Furniture and Promotional Items etc. total have more than 1500 employees (4 factories) related to PVC inflatable products.

Operated under ISO 9001:2015 management system, We had passed factory Audit by Walmart, Taret, Disney ect, also passed all necessary certificates and testing such as ICTI, BSCI, SEMTA,Target FA, NBC Universal, FCCA, SGS, CVS Security, GSV, Disney FAMA ect. We have our own PVC raw materials manufacturing company, all the PVC we produced are compliance with European EN71, American ASTM standard and NON PHTHALATE (6P) standard.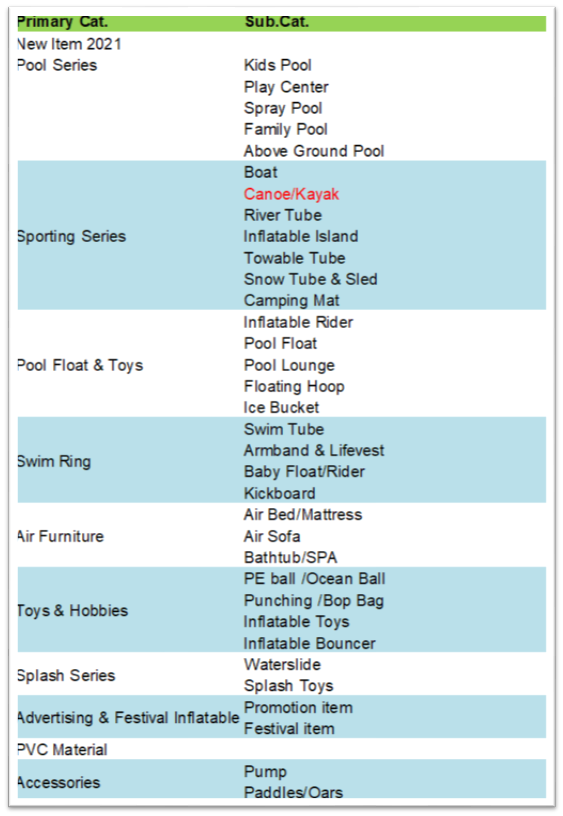 Float Rider,Inflatable Rider,Pool Float Unicorn,Inflatable Flamingo

P&D Plastic Manufacture Co., Ltd , https://www.jminflatablepool.com