Model NO.: MJ45A

Certification: CE, ISO, FDA

Customized: Customized

Condition: New

Color: Customized

Gross Cut Capacity: 3800mm

Diameter of Main Saw Blade: 400 mm

Trademark: QDZD

Transport Package: Wooden Box

Specification: 3250*3150*900 mm

Origin: China

HS Code: 84659100

MJ45A Precise Sliding Table Panel Saw with Electric Saddle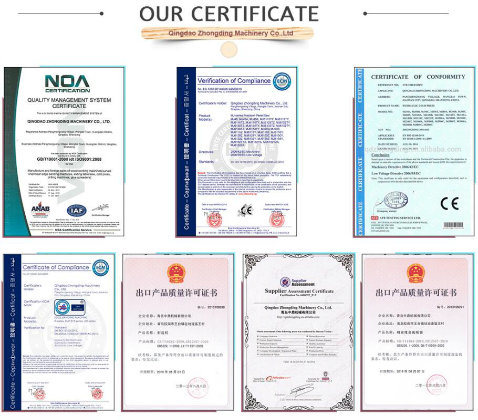 10 Years Export Experience

  ~  

Qingdao Zhongding Machinery Co., Ltd is a leading company of specializing in manufacturing and exporting woodworking machine, and we are able to offer professional woodworking machines to customers

. Our company has professional technology, full range of testing lines and pipelining, and four professional production lines of woodworking machine. It is located by the beachside of the Yellow sea, which is a place of strong competitive power, beautiful natural environment, and easy traffic of air, land and sea transportation. 

    

 Our products mainly include Precise Panel Saw, Edge Banding Machine, Multiple Drilling Machine, Press Machine etc

., which have been exported to lots of countries and regions, such as Europe, Russia, Southeast Asia, Middle East, North America, and Australia. 

We have established complete sales system. Our company takes the principle of quality first and customer foremost and we are strict with quality control. Meanwhile, we develop and manufacture new products positively, and provide perfect pre-sale and after-sale services. 

At the same time, our company has got ISO9001 international system certificate and CE security certificate

.

       Qingdao Zhongding Machinery is looking forward to establish long-term strategic cooperation relationship with you and offer you high quality products and perfect service system.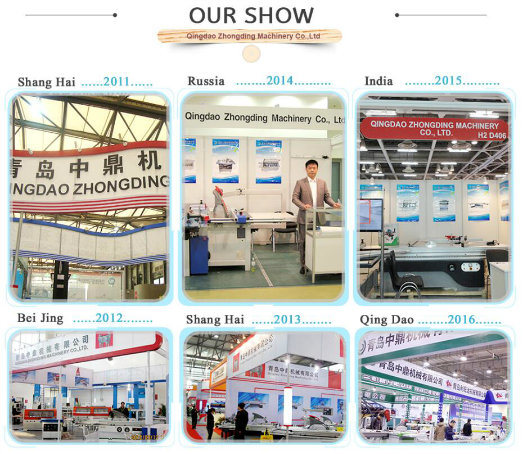 ООО Циндао Чжун Дин Механизмы является ведущей компанией, специализирующейся на производстве и экспорте деревянных машин, и мы можем предлагать клиентам профессиональные столярные машины. Наша компания обладает профессиональными технологиями, полным набором линий тестирования и конвейерной и четырьмя профессиональными линиями производства деревянных машин. Он расположен в беачсиде Желтого моря, который является местом сильной конкуренции, прекрасной естественной окружающей средой и легкого движения воздушного, наземного и морского транспорта.

   Наши продукты включают в себя точную монтажную панель, машину с чередованием краев, несколько буровых машин, Пресс-машину и т. д., которые были экспортированы во многие страны и регионы, такие как Европа, Россия, Юго-Восточная Азия, Ближний Восток, Северная Америка и Австралия.

Мы создали полную систему продаж. Наша компания придерживается принципа качества первого и клиента и строго контролирует качество. Тем временем мы разработаем и производством новых продуктов позитивно и предпродажной и последующей услуги. В то же время у нашей компании есть ИСО9001 Международный сертификат системы и сертификат безопасности CE.

  Циндао Чжун Дин Механизмы с нетерпением ждет налаживания долгосрочного стратегического сотрудничества с вами и предлагает вам высококачественные продукты и идеальную систему обслуживания.
Feature:
Apply to processing all kinds of density boards, shaving boards, artificial board, ABS board, PVC board, organic glass plates and solid wood and others with wood structure and similar hardness.
Moveable table guide track is chromium steel bar structure, exact and durable
The sliding table is made of high strength extruded aluminum alloy, and it is high in strength and won't bent
With oxidation treatment, the sliding table surface is beautiful and durable
The body is welded with heavy-duty steel and with special heat treatment, better stability and lower noise
We are Different  1. Cast iron table double-layer support, net weight 142kg no additional weight. The remaining manufacturers of basic 90-103kg.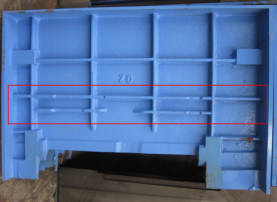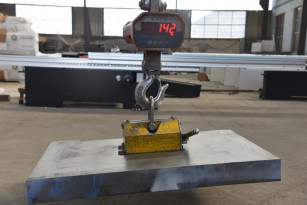 2. Fuselage with the national standard widening 6mm steel laser cutting, the corner using the whole plate bending treatment, reduce welding, solid and beautiful without burr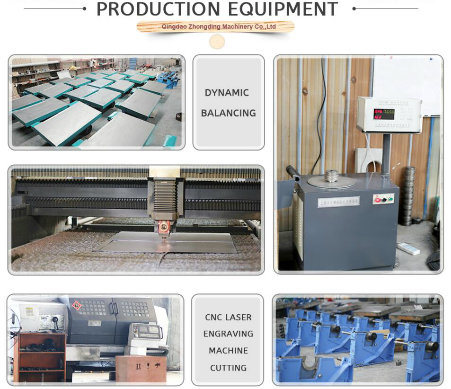 Technical Data:
| | |
| --- | --- |
| Type | MJ6132TS |
| Dimension of sliding table | 3200x375 mm |
| Gross cut capacity | 3200 mm |
| Width of cut between saw blade and rip fence | 1250 mm |
| Tilting saw group | 0-45° |
| Diameter of main saw blade | 300 mm |
| Max cutting height (90°) | 80 mm |
| Speed of main saw spindle | 4000/6000 r.p.m |
| Main saw motor power | 5.5 kw |
| Main spindle diameter | 30 mm |
| Diameter of scoring saw blade | 120 mm |
| Speed of scoring saw spindle | 8000 r.p.m |
| Scoring saw motor power | 1.1 kw |
| Scoring saw spindle diameter | 20 mm |
| Lifting of saw blade | Electrical lifting |
| Weight | 760 KGS |
| Overall dimension | 3250x3150x900 mm |
-----------------------------------

    

Best Regards,

Jack Yang 

 

10 Years Experience On Manufacture and Export

Web: qdzhongding

Mobile: 008615953225998
    

Do Meter, Dissolved Oxygen, Chemical Analytical Instruments, Compact Dissolved Oxygen Meter

INESA Scientific Instrument Co., Ltd , https://www.inesarex.com