In recent days,

Yuchai Group has

held a project and awarding ceremony for the management reform, innovation and innovation project. It has awarded 16 innovation awards for 16 management innovation, innovation and innovation projects in 2016, and has awarded innovation and innovation projects, R&D and technicians totaling 17 million yuan. It is reported that this reform of the management system that was initiated in 2016 and will continue into 2018 will have a reward of more than 70 million yuan in three years.

According to the briefing, the 16 award-winning innovations and innovation projects for management reform are respectively organizational restructuring, cost-benefit management system innovation, ship electric power division system reform, casting division system reform, manufacturing division system reform, and marketing system. Reform, R&D system reform, process system reform, quality system reform, standardization construction, YCPS system establishment, human resources system reform, intelligent management system, strategic planning and merchandise planning management innovation, exemption inspection and no-cleaning system and other 16 projects covering production , R & D, quality, management, lean and other system-wide process reengineering.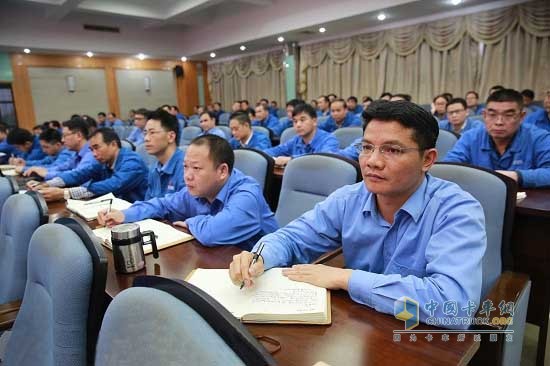 Yuchai's share management reform, innovative and effective project project and 2016 award ceremony

In addition, Yuchai also set up a management innovation and innovation mentor award this time. They are 6 from Japan including Yamada Ichiho, Kobe Nippa, Mori Civilization, Hayao Miyazaki, and Takayuki Yamada. Experts gave instructors rewards.

At the meeting, Wu Qiwei, president of Yuchai, summed up the innovation work and put forward the idea of ​​innovation in 2017. He pointed out that Yuchai's management reform, innovation, innovation, and efficiency creation principle are focused on management, system reform, innovation, and effectiveness. Each project is clearly established. The overall goal and the stage goal are continuously promoted and remain unchanged for three years. For those projects that achieve the objectives of the project, and create value and achieve remarkable results, relevant personnel are given targeted recognition and incentives.

Each project leader made a management innovation and innovation project at the conference and reported on the innovative points, measures, and stage achievements of the innovation project.

It is reported that as early as 2014, Yuchai realized that due to the slowdown in the world economy and the country's macro-control, relying on traditional experience and business models, companies have been unable to achieve sustainable and healthy development. To this end, Yuchai aims to catch up with the world's advanced level, and through the benchmarking of internationally advanced companies, we will fully launch the transformation and upgrading as the core, the market and product transformation as the main line, and intelligent manufacturing and technological innovation as the foundations to increase the quality and efficiency. The "second venture" and the introduction of more than 10 senior experts in fields such as lean, R&D, quality, supply chain, and human resources from well-known international companies such as Toyota, Honda, and Cummins have guided the planning of Yuchai to build products with international competitiveness. And management system.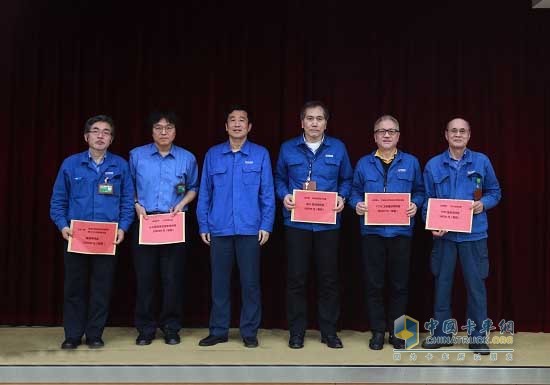 Yuchai Rewards Innovative Innovation Projects, R&D and Achievements of Technicians

After experiencing fierce collisions of conceptual thinking, disruption of inertial thinking, and disruptive system changes, Yuchai's management concepts and processes have undergone tremendous changes, and systems with international competitiveness have begun to be built, and the effectiveness is gradually reflected. Taking the optimization of the organizational structure as an example, in 2016, the number of Yuchai's stock organizations decreased by 79, the number of cadre indicators decreased by 130, the benefit generated was 270 million yuan, and the income of front-line employees increased by more than 10%. After the implementation of the ship electricity marketing model, the sales and sales of ship power increased by 37% and 55%, respectively, and the total sales of ship power rose for the first time in the domestic industry. In terms of corporate efficiency, Yuchai's operating profit margin in 2016 was the best in history, with multiple market share ranking first in the industry. The engine orders increased rapidly in 2017, and engine sales in the first quarter are expected to increase by over 45% year-on-year.

Yu Ping, chairman of Yuchai, said at the meeting that this innovative innovation project was obtained after a batch of batches of thousands of declared projects were filtered and selected. In this form, Yuchai will be divided into three years. Achieve the system reconstruction of Yuchai's shares. In the past year, Yuchai Co., Ltd. has done a lot of work in reforming and innovating the innovation system. The management team is standing at the top level of the Chinese manufacturing industry and surpassing the world-class standards. It has carefully planned and directed the world's top companies under the guidance of external experts. On the basis of it, formulating plans, organizing and implementing them has achieved remarkable results.

Luan Ping said that the research and development promoted by Yuchai Co., Ltd. has promoted Yuchai's shares to the process of catching up with world-class standards, and has had the ability to surpass the world-class standards. S6 R&D is a time when companies are truly better than their strength and also when their engine companies really shuffle their cards. Without strong support for R&D, craftsmanship, casting, and machining, they cannot do it. Yuchai has already possessed such strength and is also working hard to catch up. However, we should see that there is still a big gap between us and world-class companies. We must abandon the arrogant thought that we are the first in China's internal combustion engine industry, and follow the thin ice in the economic tide, and strive to catch up with world-class companies.

Junping stressed that system reconstruction is a reform that subverts the traditional model of the past. The projects that have won commendation today have not yet fully achieved the effect of system reengineering. Therefore, we have to implement it in three years. It is hoped that everyone will have a spirit of not letting go of Castle Peak, a sense of mission, and tolerance of loneliness. In the tide of reforms, we must upgrade ourselves and experience the great process of Yuchai's catching up with world-class companies, merging our careers and lives into the system and winning them.

Managing change and innovation is the most powerful, systematic, and influential innovation in Yuchai's many years of development. Its core is system reengineering, with the focus on creating value. If Yuchai's innovation and innovation started in 2016 is pushed forward from the top to the bottom, then from 2017 onwards, Yuchai will pull from bottom to top, forming a full-scale shift from "passive innovation" to "active innovation. "The good situation and promote Yuchai to enter the world-class enterprise.

This is Standard 3D Wheel Alignment with camera beam, targets and wheel clamp. It is for sicssors car lift. HD cameras makes the measurement result and adjustment more precise. We offer 3D Wheel Alignment OEM and ODM. We have R&D history of 8 years for distributers both in and out. All key parts have three years guarantee.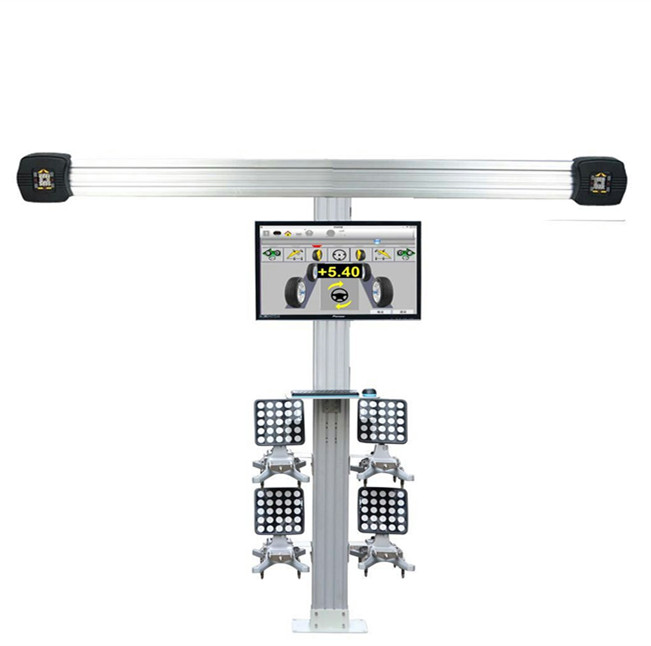 Standard 3D Wheel Alignment

Standard 3D Wheel Alignment,3D Wheel Alignment Machine,Easy 3D Wheel Alignment,Smart 3D Wheel Alignment

Shenzhen Sucvary Tech Co., Ltd. , https://www.syalignment.com